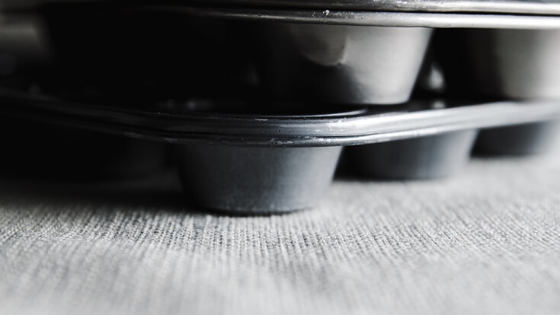 Muffin pans make muffins, sure, but did you know there's a plethora of other possibilities afforded to you with these portioned-out pieces of kitchenware? We like to get a little creative with kitchen things in our Santa Rosa Beach, FL apartment community, so we've come up with a few out-of-the-box ways to utilize your muffin tins.
Ready-to-Go Smoothie Packets
When morning rushes lead to lost breakfasts, it's time to find a better way of doing things. Muffin tins come to the rescue by way of perfectly portioned packets that can be popped right into the blender. Add a little liquid, hit the button, and enjoy a fruitful breakfast that's filled with tons of nutrition and flavor.
Ham and Cheese Egg Cups
Pack your morning routine with lots of protein that'll go the extra mile with these ham and egg cheese cups. If you're not big on ham, you can easily substitute turkey or deli chicken to lay the foundation for a low-carb meal that's filled with lots of power.
Mini Crab Cakes
Put your mini muffin tin to work for you beyond tiny desserts. A little bit of fresh crab and some store-bought wonton wrappers transform a bowlful of ingredients into mouthfuls of deliciousness.
Chicken and Cheese Mini Pies
If you're looking for an interesting way to use your leftover chicken, this recipe should cure your curiosity. When you pair pepper-jack cheese with shredded chicken and diced green chilies, an everyday muffin tin turns into a tool that creates an exceptional dinner. These tasty treats are perfect for potlucks and make-ahead snacks, too. They can quickly be reheated in the oven or microwave.
Muffin Tin Shepherd's Pie
Refrigerated pie crust becomes the foundation for a full meal in this muffin tin shepherd's pie recipe. A heap of ingredients goes into each muffin hole, creating an entire entree within each section of the muffin tin. This recipe contains all the traditional elements, including carrots, mashed potatoes, peas, and corn.
Baked Brie Cups
Wow your guests with baked brie that's served in perfect portions.
If you're looking for a Santa Rosa Beach apartment community you can call your very own, we welcome you to visit The Sanctuary at 331. Stop by so we can show you around!