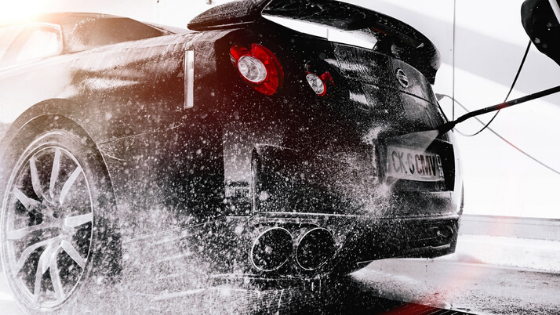 When you live in an apartment, you don't have a hose in your parking spot like you would in a house with a driveway. That doesn't mean you can't take care of your car, though. Here are your best options.
Use Wipes
If you just need to clear your windshield or get a few love bugs off the front of your car, you don't need a full car wash. There are wipes that you can use both to clean your glass and to get bugs off of your painted surfaces. It's quick and easy, and it saves water.
Go to a Gas Station Car Wash
When you fill up your tank, you can just run your car through the car wash. It takes about five minutes if there's no line, and might get you a discount on your gas.
The downside is that some people worry that the brushes or jets might damage their paint. If you have a newer car, you might want to skip this option.
Go to a Full-Service Car Wash
A full-service car wash has people that do the work for you. You drive your car through the main wash then sit and wait while they do the drying, detailing, and vacuuming. This takes a little more time and a little more money, but it will keep your car looking like it's ready to be sold in a dealership.
Use Your Apartment's Car Wash Station
An apartment car wash station is just like washing your car in a driveway but better. You don't just get a hose and a bucket. You get nozzles with good flow for getting the dirt off of your car and vacuums to the inside of your car. If you prefer to was by hand, you can do that as well, and there's plenty of room to detail afterward. The cost is just a few quarters and gets you a much better wash than at the gas station.
To see all of our amenities, stop by our Santa Rosa Beach, FL apartments today.