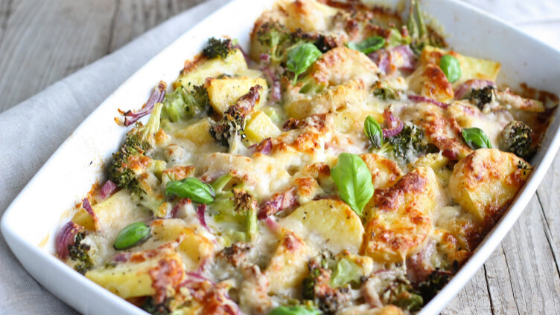 If you will be expecting guests at your holiday festivities at The Sanctuary at 331, then you may want to make sure you have a dish or two for the vegetarians and vegans in your life. In addition to meat, poultry, and fish, vegans also do not eat eggs or dairy products. Here we will discuss the best food swaps to create healthier and more nutritious holiday meals that everyone can enjoy.
Vegetarian Holiday Food Swaps
Instead of meat, chicken or fish, choose high-protein, plant-based foods like eggplant, portobello mushrooms, roasted tofu, lentils, or beans and rice. As another substitute, tempeh is similar to tofu but has a firmer texture, a nutty flavor, and is great grilled. This fermented food is a good source of protein and can be served glazed with a sesame ginger dressing or served in a bowl with quinoa.
Instead of using milk and eggs, here are plant-based milk and egg substitutes for baking:
Applesauce mixed with a little baking powder to add moistness to recipes
Soy, almond, or cashew milk as creamy cow-milk alternatives
Vegan butter and vegetable shortening instead of dairy fats
Coconut oil or coconut milk to replace less healthy oils and milk
Instead of choosing unhealthy side dishes, you can search the internet for recipes that feature nutrient-dense foods with less fat and reduced-sodium content since fat and sodium are common nuisances in holiday side dishes. You can check online to get details about these healthy side-dish substitutes:
Pumpkin hummus
Kale pesto
Vegan green bean casserole
Mashed garlic butter cauliflower
Roasted sweet potato salad
Butternut squash tater tots
Kale and Brussels sprout salad
Other Healthy Holiday Swaps
This holiday, enjoying healthy menu selections is easy, whether you're a vegetarian or not. You can start by swapping high-calorie drinks for water or sparkling water. Instead of a whole turkey, choose to roast a turkey breast because the dark meat is much fattier. You can also skip the eggnog and drink apple cider this year.
We hope these healthy eating ideas for the holidays will improve the festivities in our Santa Rosa Beach, FL apartments. Enjoy kitchens equipped with stainless steel appliances, open floor plans, wooded views, and access to over 15,000 acres of hiking trails and lakes.