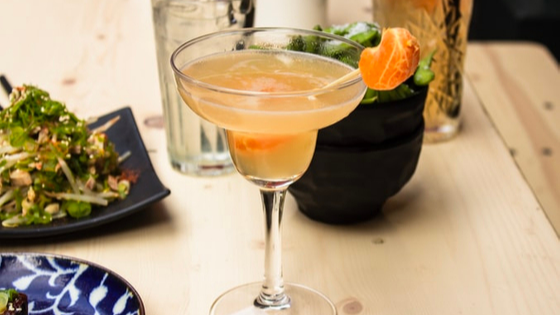 Who says Halloween is just for kids? Residents of apartments in Santa Rosa Beach love to celebrate the spooky season even if their holiday doesn't include children—or even if it does and they save the adult libations for after the little ones are tucked away in their beds. Whether you're thinking of a celebration for two or hosting a Halloween bash for your favorite neighbors and friends around our outdoor fire pit, you'll need something fitting for the occasion. Following are three spooky cocktails you and your Halloween guests will love.
Poison Apple
Mix equal parts of hard apple cider with cranberry juice in a cocktail shaker over ice before tossing in two ounces of cinnamon schnapps, a splash of grenadine, and a tablespoon of edible gold glitter. Shake it all up until the glitter is blended really well—it'll create an eerie glow ideal for celebrating the scary season and is so good you'll want to enjoy it even after Halloween is over.
Zombie
This potent potion involves mixing equal amounts of light and dark rum with apricot nectar, orange juice, and a dash of bitters over ice. Mix everything up in a cocktail shaker, pour into a tall glass over ice, finish off with a top layer of white rum and garnish with a cocktail cherry.
Witch's Heart
This blended drink involves mixing equal parts of blackberry liqueur and apple brandy with ice, culinary-grade silver glitter, and a teaspoon of grenadine. Run it through a blender until it's the consistency of a traditional margarita, and pour it into a chilled martini glass. Garnish with a skewer of fresh blackberries, and to make it steam like a witch's cauldron, drop in a couple of pieces of dry ice.
Our designer kitchens are perfect for whipping up cocktails, snacks, and meals, whether you are enjoying an evening alone or entertaining friends and neighbors. Our pet-friendly one- and two-bedroom apartments come with private balconies or solariums for quality entertaining and relaxing. Please contact us today to learn more about enjoying life in our beautiful Santa Rosa Beach apartment community.