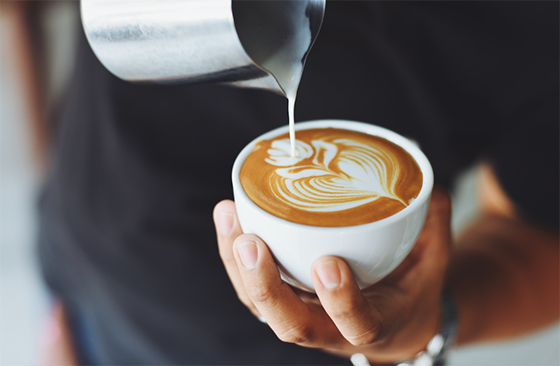 The first cup of coffee you have in the morning is something worth savoring, but the same old brew can get dull, fast. There are only so many different ways to grind and boil a handful of beans, and sometimes you want something a little different. Here are some ideas to shake up your morning coffee routine!
Three Great Coffee Drinks to Try at Home
Iced Caramel Mocha
When you want something sweet on a hot day, this is just the thing. You'll want to start with cold coffee. You can put some in the fridge or, better yet, cold brew coffee by mixing grounds and water and fridging it for 24 hours. Then it's just a matter of adding milk (or vegan alternative of your choice), caramel and chocolate syrup to taste, ice and whipped cream. Sprinkle the top with cinnamon or nutmeg if the mood strikes you.
Mexican Mocha
This is one of the best coffees for cold winter days. Add cocoa powder and sugar to taste, milk, cinnamon and just a pinch of cayenne powder. You know your own heat tolerance better than anyone, but a little bit of cayenne really does go a long way. This drink will warm you up and keep you feeling cozy even as a snowstorm blows right outside your door.
Cotton Candy Coffee
This is a fun one: Start with two shots of espresso (it's best with espresso, but you can do a half cup of really strong coffee if you can't make espresso at home), one-half cup milk, some ice cubes and cotton candy. Put the milk and ice in your glass, place the cotton candy on top with a wooden skewer, and slowly pour the coffee over the cotton candy.
Finding your favorite coffee drink is all about exploration and experimentation. Keep trying different things to see if you can find your signature drink. If you're after a place of your own to enjoy that first cup in the morning, call our offices at The Sanctuary for available floor plans to see if this is a place where you'd love to wake up in the morning.